So I am not sure if you all remember me telling you all that my craft area is in a closet.
So instead of moaning and groaning about being stuck in such a small area I decided to dress it up a little and make due.
I snapped some pics to share with everyone.
I am hoping sometime in the next year we can turn another room in the house into a craft area for me but for the time being this is where I am: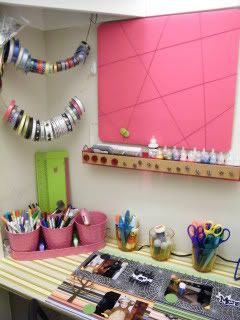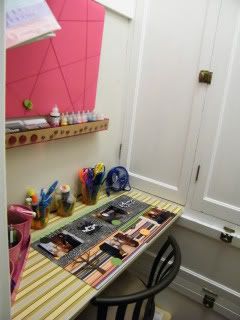 This post shows before I decorated it
http://chatterscene-mom.blogspot.com/2010_03_01_archive.html